Werke
[All Means Come to an End]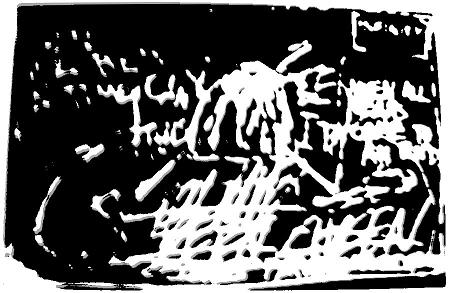 [MP3]
"All Means Come to an End" (Vollversion) [1:29 min]
"All Means Come to an End" ("Last Signal"-Version) [1:00 min]

[Beschreibung]
Das ein- bzw. eineinhalbminütige Stück "All Means Come to an End" soll Ausdruck der Idee sein, dass das Ende der Welt schnell und unerwartet hereinbrechen könnte, und dass ein Mensch, der zu jenem Zeitpunkt (zufällig) am Leben ist, sich ob der Verantwortung, "der Menschheit Erbschaft" in die Ewigkeit tragen zu müssen, überfordert fühlen könnte... Darüber hinaus wird hier der Moment, an dem eine Person am Ende der Zeit in die Ewigkeit übergeht, gleichsam als ein Augenblick der völligen Enthüllung empfunden.

[Text]
Text: P. Maiwald | Sprachen: modernes Englisch, klassisches Latein
[after the end of this world ... nothing will remain - except for infinity.]
you knew it. you always have. it's all too logical. there will be a time when all means come to an end.
can this be it? who are you to bear the weighty legacy of the human race into the gates of the next kingdom? this is it. you have been chosen to pass through the gate. it's all been prepared. the stage has been set while you were getting groceries. now it's time to close this bloody chapter and face your destiny. has it been predictable? perhaps we shall never know. but one thing is certain. the treasures you've hidden must someday be found. a bird that is falling will soon hit the ground.
"...nam statuit genitor rerum irrevocabile tempus..." [*]
[after the end of this world ... nothing will remain hidden - accept infinity.]

[*] Zitat aus einem Gedicht von Juvencus [Sprache: klassisches Latein; Übersetzung: "...denn der Schöpfer aller Dinge hat einen unverrückbaren Moment festgesetzt..."]